The Requirements
To be a good fit for this opportunity you will have:
A bachelor's degree in journalism or a relevant combination of education and experience.
Experience in copy editing in a newsroom in a similar-size market is preferred. We also will consider candidates who are just starting their careers, in which case you'll need some experience, such with a college paper.
A strong understanding of AP style.
Excellent grammar and spelling skills, with exceptional attention to detail.
The ability to write creative, eye-catching headlines.
The ability to balance efficient and accurate editing with a quick turnaround time.
Experience with pagination.
Excellent communication skills, both verbal and written.
The ability to multi-task and prioritize a steady workload within daily deadlines.
Strong computer and word-processing skills.
Preferred but not required:
Knowledge of InDesign and / or InCopy.
Online skills, such as blogging and familiarity with social networking sites.
Strong visual skills with an eye for design.
The Role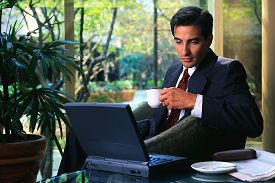 Reporting to the Copy Desk Chief, you will join a small team of Copy Editors supporting the four newspapers, several magazines, special sections, and other print publications. You will check stories and other content for grammar, style and journalistic standards, correcting copy or marking questions as needed. Other primary duties are writing headlines and checking proofs of graphics and pages. Secondary duties may include posting news content to AL.com; in fact, in many cases you will work with content already published online and repackage it for print.
More specifically, you will:
Quickly read and edit stories for grammar and style. This will include questioning ambiguity, unclear copy and jargon, as well as noting holes in stories such as missing information, unanswered questions or other journalistic problems in stories that require a line-editor's attention.
Write accurate, creative headlines for either news or features.
Proofread pages and graphics for accuracy, style consistency and common sense.
Meet production deadlines and be an active part of a timely newsroom workflow.
Handle other duties as assigned.
Note: this description is intended to give you a general overview of the position and is not an exhaustive listing of duties and responsibilities.
Keys to Success
This is a new, fast-paced and evolving environment, so you'll also need to be a forward-thinker and a self-starter, with the open mind and flexibility to jump on board with our new way of thinking about journalism. We'll look to all the Copy Editors to be proactive about seeing what needs to be done, and then stepping up to do it. To excel, you'll need to develop and maintain a broad knowledge base over a variety of subjects, as you may be dealing with sports, features, news, and more.

If you are ready to join a new type of work environment, you're able to run with a mix of non-traditional stories for a new type of product and a new way of putting it together, and you're ready to collaborate with curators, designers, and cross-functional team members, then we want to hear from you.