The Requirements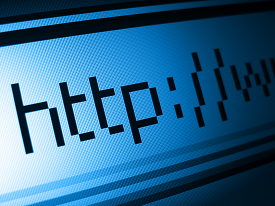 Alabama Media Group is seeking a well-rounded reporter with a history of success in digital media and the ability to cover a community beat. You will concentrate on an assigned Birmingham territory and cover stories of importance to the local population. Whether you're an industry veteran enthused by the digital platform and excited about transforming your career for the future; or someone who is new in your career but enjoying attention from writing an engaging blog, this role could be the perfect fit.
To be a successful Community Reporter, you will need:
A bachelor's degree in Journalism, Communications or related field (preferred), or a combination of education and/or experience including a strong track record of writing success.
A minimum of two years of journalism experience with a proven ability in reporting and writing. You should be able to use a broad set of tools to tell stories and engage the audience.
Specific experience covering a territory-based beat or community topics of related interest.
Proven experience building, maintaining and engaging an active audience.
The ability to work independently under deadline pressure and prioritize tasks appropriately.
Demonstrated reporting, writing and organizational skills.
Solid understanding of news writing, journalistic ethics and story structure.
Experience with search engine optimization (SEO) practices.
Comfort working in breaking news situations including understanding the standards and philosophy of real-time news.
The demonstrated ability to capitalize on high-value topics by engaging audiences with frequency and urgency.
Understanding of the methods and tools used to deliver content across a variety of platforms such as Moveable Type CMS, SCC Budgeting and Archiving System, smartphones.
Understanding the imperatives of multiple platforms – print, mobile, Internet, etc.
A mastery of social media and digital interaction; experience using social media to source and promote content is highly preferred.
The ability to leverage relationships with sources to deliver content that differentiates the organization from its competitors.
The drive and ability to work independently and remotely.
The ability to work a flexible schedule, as needed, to provide 24/7/365 media coverage.
The ability to travel on occasion and to come into the office for a meeting or training approximately once per month.
In addition to these requirements, you should have strong computer skills and the ability to take compelling photographs or video. You'll need to understand and use hardware, software, and cloud-based equipment and systems for direct-to-web production and engagement, including:
Posting photographs and/or short videos to the web and other internal production systems.
Remote web reporting using laptops and smart phones.
It's important to note that key stories will also appear in print.
The Role
As a Community Reporter, you will report and produce news stories on high-value topics about and around the Birmingham community. In a true beat-reporter fashion, you will develop and maintain connections throughout the city with important community representatives such as the Chief of Police, members of the School Board and City Council, and others. You'll have deep knowledge of the community you serve and be adept at covering important community events -- shooting video, taking pictures, and quickly posting copy that is compelling and accurate. It will be your mission to develop ideas and interesting ways to cover local topics, and then identify related stories to maintain interest.
The reality of news in the digital age is that it is instant. With a tech-savvy audience that engages daily news through multiple platforms, you will be tasked with leveraging social media and other digital outlets specifically and locally focused. You'll keep your finger on the pulse of the community and stay up to the minute with information that is of current interest. In other words, you'll be accountable for meeting audience demand for immediacy, depth and engagement, through real-time news and digital media interaction.
Specifically, you will:
Gather information and write journalistically sound news elements for use in all existing and future media platforms. Your stories should be balanced and factual; timely and topical; and, well-sourced and contextually correct.
Learn and employ all techniques for effective digital "beat-blogging" and reporting across all platforms.
Frequently and incrementally post throughout the day.
Engage in story aggregation and topical link-posting.
Monitor and engage in reader comment streams; elevate comments into new posts when appropriate.
Interact on social media platforms via story shares, objective commentary, topic promotion and the Alabama Media Group's content initiatives.
Effectively employ various means of monitoring audience interest and competitors' posting on your topic, including setting up Google alerts, Twitter and RSS feeds.
Maintain operational communication with the editor and production center, when appropriate.
Learn and understand audience traffic tracking systems and analytical reports.
Build and maintain relationships with other reporters, and work as a team when required.
Develop and maintain relationships with other local reporters, creating mutually beneficial partnerships, and working as a team when needed.
As noted, journalism is on the forefront of a new frontier, meaning there's a level playing field for reporters. The middle ground is removed – no longer does copy move through a third party path of editors and copy-editors prior to publication. The story is written and posted immediately. Editors will still review some of your work, but it will be after it's live. And, instead of receiving feedback from a subjective third party, in the digital age measures are quantitative and performance based -- you can leverage real time data to know how you're doing. In addition to knowing how many hits you are getting, you'll also want to understand how engaging your interaction with social media is and whether or not it is helping create and grow interest in your story. You'll gauge how well you are stoking interest via reader comment strings and if your stories are getting enough attention to be published in print. The measures are many and success requires that you understand your impact and use all the tools available to increase interest as appropriate.
Because this is an instant world, you must be quick on your feet and strong with grammar and self-editing. You'll also need to be highly ethical because you don't want to put anything out there that isn't true. You will have a producer to talk to and collaborate with as necessary, but you will be field-based, without a desk or office, so being independent is key.
Note: this description is intended to give you a general overview of the position and is not an exhaustive listing of duties and responsibilities.
Keys to Success
To excel in this role, you will be a driven, dynamic reporter and writer with the ability to deliver a high volume of content every day. You should be able to proactively identify stories in your assigned area and respond quickly, keeping the quality of content consistent and engaging. Nothing of interest to the audience should be missed. Because we are an online, daily operation, you will also need to be comfortable working in a fast-paced environment. You should be someone who excels and thrives under pressure and can produce quality work regardless of the deadline you're under.

Additionally, to be an outstanding reporter, you will be autonomous and enjoy working independently. In this role, you'll be choosing your content topics and posting your own articles online, helping lead our audience, and ensuring our products contain the most relevant up-to-the-minute information. You'll need to be at ease in a self-directed environment and eager to hit the ground running.